Interactive Fiction
This is based on the first Grail Quest gamebook by J H Brennan, published in 1984. I coded this in Harlowe on Twine with as few changes as possible from the original text.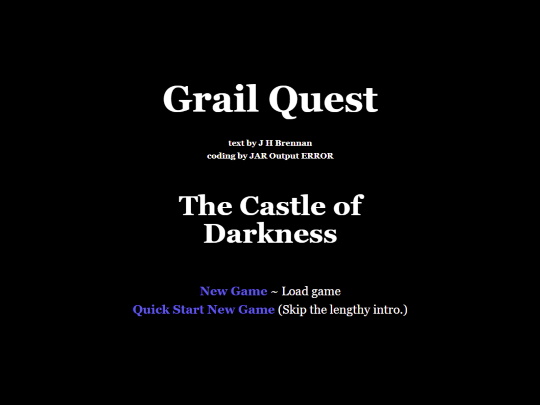 Please note: The saved game feature saves in your browsers cache, if you clear the cache, you'll lose your saved game!
I've added a Quick Start so you can get straight into the game, bypassing all the intro stuff, of which there is a lot. If you've never played before I suggest not doing that as you will miss a lot of the back story.
What I'm listening to on Spotify. (Not really, I always listen to the playlist in reverse and never get this far down.)